Science-Based Dog Training Center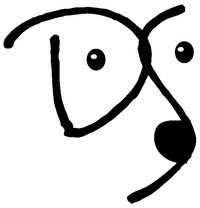 The Dogue Shop's mission is to educate, through science-based learning theories, enrichment, behavioural management, and behaviour modification animals and the people who care for them. Our goals are to promote the human-animal bond and to establish secure attachments with animals. At the Dogue Shop, the saying goes, "We do things Dogue Style." 
The Dogue Shop likes to set precedents in the industry; consequently, we update and adapt our services. We do this by constantly thinking outside the box. Our staff has been working on developing canine social-cognitive animal training (SCAT) for the last fifteen years, and we use it all the time. You can check out our YouTube channel to see how I (Gaby) train animals without using lures, ever!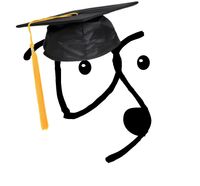 The Dogue Academy is still part of the Dogue Shop family; however, we are growing and need more space. Therefore, the Dogue Academy pages you can no longer find here are now hosted on the new website. Take a minute to check it out and tell us what you think.
To visit the Dogue Academy, please follow the link.
SPECIAL ANNOUNCEMENTS
REMEMBERING ALBEAR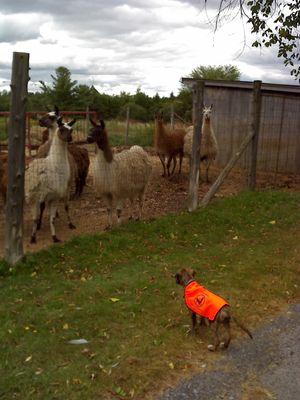 The infamous Albear died Tuesday afternoon, October 18, 2022, at 5 pm, surrounded by his favourite people. He was 12 years old. 
Albear's legacy is one I (Gaby) will cherish for the rest of my life.
- Albear grew up spending his time at the zoo or partaking in radio and television shows.
- He overcame a highly toxic dose of Advil while doggy sat. After six days in the vet ICU, he emerged with damaged kidneys and stomach. 
- Albear worked as an animal-assister therapy partner with at-risk teens for five years.
- He helped build programs such as the ABA, AAT, Doga, and Parkour.
He was the inspiration for the Dogue Shop logo.
- Albear participated in numerous activities such as teaching puppy and teen group classes, seminars, and conferences.
- Albear made the cover of the Journal de Montreal twice during the anti-BSL movement.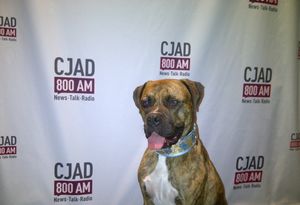 - He appears in two books, Dog in the Mirror is God and soon to be released Animal-Assisted Therapy; Saving Lives One Animal at the Time.
- Albear taught Hariette the ropes of being a service dog. Indeed, he passed down his pick-up, bringing, give, pose, take your place, and other skills to aid with fibromyalgia. 
- His absence is deeply felt, and each day brings many memories. You can share your best memories of Albear on our Instagram post, commemorating his life.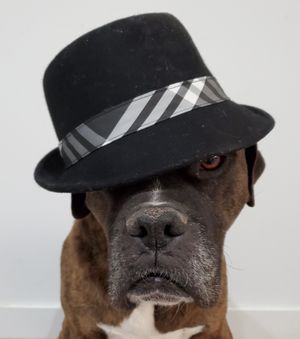 - Albear was a master of disguises. He was famous for his Darth Vader, clown, and rockstar costumes. He even gave tribute on Instagram to Leonard Cohen when he passed years ago.
I miss his 3 pm kiss, check-in, insatiable desire to learn, and famous wiggle-but greetings, punching me on the leg if I didn't squat to say Hi. Most of all, I miss him improvising funny things to make me laugh, a reward he taught himself. 
From rock stars to actors and politicians, Albear always wanted to be part of the action but rarely the central focus. He treated every human and animal with fairness and endless patience. 
Albear was truly the best dog ever.
I miss you M. Boobear.
Gaby
---
BROHOLMER LITTER ANNOUNCEMENT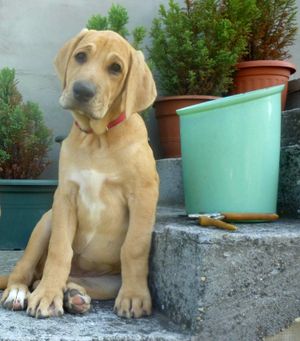 We are planning the first litter of Broholmers in Canada for this upcoming holiday season when Hariette goes into estrus. We don't know how many puppies we will result from the breeding since we are importing semen.
If you are interested in a Broholmer puppy, please read our breeding program before you contact us.
Broholmers are not for everyone. One of the significant downfalls of owning a Broholmer is the fur. The Danish Mastiff sheds a LOT. They drool, are substantial eaters, and break things when they get excited. Their tale is a weapon; they will bruise your legs and toes just by stepping on them. 
Broholmers are hyper-social and need physical contact to thrive in your home. This is one of the many reasons I imported Broholmers; they are fantastic AAT partners. 
There are only two Broholmers in Canada, and only one is breeding; consequently, prices will reflect the rarety and the training of an AAT Broholmer. 
We are often in and out on consults, animal-assisted therapy, teaching group classes, or training domestic or exotic animals. Please e-mail us at the following address (see below) for a faster response time.
Follow us on social media for updates and news.