Science-Based Animal training and Behaviour School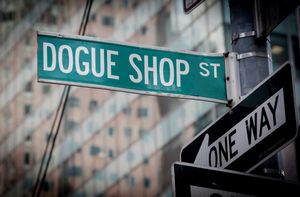 SARS CoV-2 Update scroll to the Announcement section
Dogue Shop is a science-based animal training centre. The Dogue Academy is an animal training and behaviour school for future professionals. The Dogue Shop training centre was founded in 1999. Gaby Dufresne-Cyr opened the science-based animal behaviour and training school in which she trains animals, future dog trainers, animal behaviour consultants, and animal-assisted therapists.
Furthermore, Gaby is an international speaker with many years of experience in radio and television. You can visit the Speaker Events page to learn more about Gaby's presentations. 
Gaby taught animal behaviour and training at La Pocatière college; therefore, classes offered at the Dogue Shop are college-level and up to date with scientific discoveries. All programs found on this website were specifically designed to educate and challenge perceptions. Dogue Shop is a recognized school by Revenue Quebec and Employment and Social Development Canada, which means you can deduct course fees on your income tax report. 
Dogue Shop services are intended for the English community, desperate for a positive science-based approach to dog training. Gaby published her book Dog in the Mirror is God; A Scientifically Spiritual Approach to Treating Human and Animal Behaviour Problems. Her second book is due to come out soon, so keep coming back for the release date. You can visit Dogue's Publishing page for more details on where to buy books. In the meantime, you can read Dogue's Blog. You can create a free account and log in for more options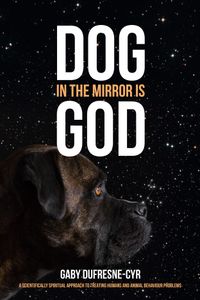 - Animal-Assisted Therapy program
- Animal Behaviour Apprenticeship program levels 1 to 3
- Dog Parkour outside classes
- Doga inside classes
- Private Dog Training sessions
- Puppy & Teen Group outside classes (depending on weather)
- Seminars, conferences, and workshops
- YouTube channel
All our seminars, workshops, conferences, and group classes are science-based. This means we do not choke, kick, poke, prod, or use tools such as choke, citronella, electric, prong, or e-collars. Reinforcement does not equal or refer to food rewards; reinforcement is about creating new behaviours. Rewards, on the other hand, refer to what dogs want at that any particular moment.  
Vous parlez français?
Pour les clients francophones svp suivre ce lien pour avoir plus d'information sur nos services en français.
¿Hablas español?
Para clientes de habla hispana, por favor contacte Taighe Strang. Gracias y espero conocerte pronto.
SPECIAL ANNOUNCEMENTS
COVID-19 DOGUE SHOP UPDATE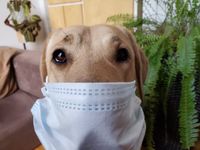 CORONA VIRUS October 21 UPDATE -- Puppy and Teen Group Classes.
Group classes in the Confederation Park in NDG are ramping down. The current group is scheduled to end on November 20, 2021. Classes will resume in the spring of 2022. You can check out the schedules on the Group Classes page for next year. 
---
Next ABA SEPTEMBER 1, 2022
Registration is ongoing for the Animal Behaviour Apprenticeship (ABA) program that will start in September 2022. To register for ABA-1, please follow this link. Should you qualify for the program, places are assigned on a first-come-first-served basis. There are currently three (3) places left.
Dogue Shop Mission Statement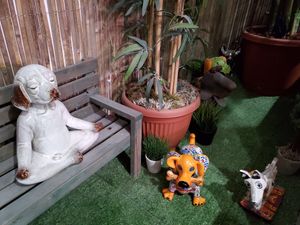 The Dogue Shop's mission is to educate, through science-based learning theories, enrichment, behavioural management, and behaviour modification, animals and the people who care for them. Our goals are to promote the human-animal bond and to establish secure attachments with animals. At the Dogue Shop, the saying goes "We do things Dogue Style." 
The Dogue Shop training centre and Dogue Academy like to set precedents in the industry. We do this by constantly thinking outside the box. Our staff has been working on developing canine social-cognitive animal training (SCAT) for the last fifteen years; as a result, We have implemented fun activities such as Doga and Parkour.  
On a final note, Dogue Shop and Dogue Academy are NOT veterinarians, shelters, or rescue organizations. The staff does NOT foster, rescue, or help people give their dogs away. Our employees do NOT allow strangers to come and pet our dogs to reduce stress, and we certainly will NOT allow strangers to come walk our dogs. To walk dogs, please contact the Montreal SPCA.