Science-Based Dog Training Center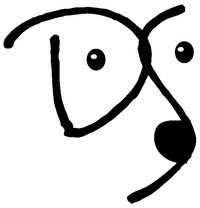 The Dogue Shop's mission is to educate, through science-based learning theories, enrichment, behavioural management, and behaviour modification animals and the people who care for them. Our goals are to promote the human-animal bond and to establish secure attachments with animals. At the Dogue Shop, the saying goes, "We do things Dogue Style." 
The Dogue Shop likes to set precedents in the industry; consequently, we update and adapt our services. We do this by constantly thinking outside the box. Our staff has been working on developing canine social-cognitive animal training (SCAT) for the last fifteen years, and we use it all the time. You can check out our YouTube channel to see how I (Gaby) train animals without using lures, ever!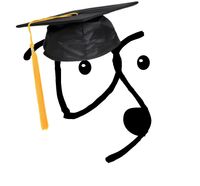 The Dogue Academy is still part of the Dogue Shop family; however, we are growing and need more space. Therefore, the Dogue Academy pages you can no longer find here are now hosted on the new website. Take a minute to check it out and tell us what you think.
To visit the Dogue Academy, please follow the link.
SPECIAL ANNOUNCEMENTS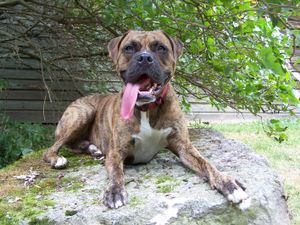 CANCELLED EVENTS
Albear, now 12 years old, isn't feeling well; consequently, we ended the group classes in the park and halted seminars and conferences until further notice.
We will update his condition on the Dogue Academy's Instagram account.
Thank you for understanding.
---
BROHOLMER LITTER ANNOUNCEMENT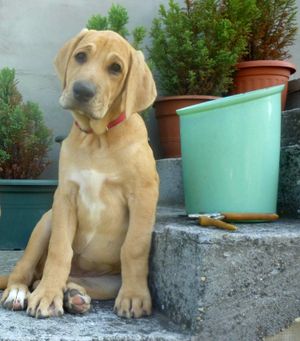 We are planning the first litter of Broholmers in Canada for this upcoming holiday season when Hariette goes into estrus. We don't know how many puppies we will result from the breeding since we are importing semen.
If you are interested in a Broholmer puppy, please read our breeding program before you contact us.
Broholmers are not for everyone. One of the significant downfalls of owning a Broholmer is the fur. The Danish Mastiff sheds a LOT. They drool, are substantial eaters, and break things when they get excited. Their tale is a weapon; they will bruise your legs and toes just by stepping on them. 
Broholmers are hyper-social and need physical contact to thrive in your home. This is one of the many reasons I imported Broholmers; they are fantastic AAT partners. 
There are only two Broholmers in Canada, and only one is breeding; consequently, prices will reflect the rarety and the training of an AAT Broholmer. 
We are often in and out on consults, animal-assisted therapy, teaching group classes, or training domestic or exotic animals. Please e-mail us at the following address (see below) for a faster response time.
Follow us on social media for updates and news.