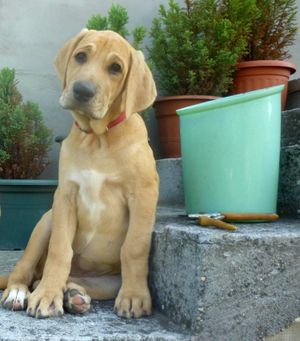 Pheonix Bird Hariette is maturing into adulthood; consequently, Gaby Dufresne-Cyr is preparing Hariette for her upcoming physical and psychological evaluations. In order to successfully introduce the first litter of Canadian Broholmers, our team is diligently documenting the constitution of our future breeding program which will uphold all puppies and their future families to the highest standards.
Canadian Broholmer Breeding Program
If you have read the Broholmer Journey page, you know how long it took to make this historical event occur; consequently, the Broholmer program differs greatly from conventional North American breeding standards. The major distinction is that all litters will be bred for work. Therefore, companion dogs will not be sold or placed into families.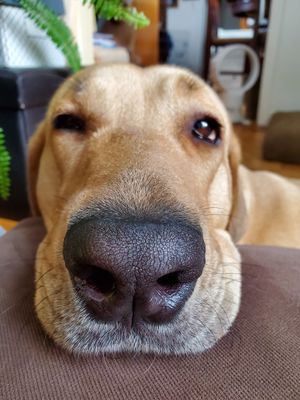 The fundamental reason Broholmers were imported to Canada was to work in the Dogue Shop's high school animal-assisted therapy (AAT) program with at-risk teens. Broholmers are perfect for the job because they are large, funny, sturdy, multi-versatile, athletic, energetic, creative, goofy, and hyper-social personalities. Broholmers love contact.
Once Hariette has passed her physical and mental health tests, we will choose a suitable male for our breeding program. We are emphasizing on calm, adaptability, social, and curious traits. Male Broholmers will be chosen based on their physical and mental test results. We are planning for a litter for winter 2020 or 2021. Most likely for 2021 with SARS-CoV-2 still around.
Living With a Broholmer
Broholmers are Danish mastiffs, in essence, they are the true Great Danes. The latter breed originates from Germany, thus, it is called the German mastiff. In french, people refer to it as Dogue Allemand. Broholmers are tall, heavy, robust, and clumsy; therefore, they tend to break things because of their size. A Broholmer tail is massive and causes havoc on coffee tables and displayed artifacts. Here are a few pros and cons of owning a Broholmer.
Cons:
Broholmers are heavy shedders. Their undercoat sheds yearlong with peaks at the beginning of each Solstice and Equinoxe period.
The Broholmer drools. They are not the biggest droolers but do expect to clean your walls and furniture regularly.
Broholmers are heavy. They can easily knock down an adult, thus, young children are at risk of being toppled.
Broholmers eat a lot. Hariette tips the scale at 105lb (48kg) and eats raw food. That represents 2.4lbs per day (1.1kg/d). Males are even heavier, tipping the scale at 150lbs (68kg) and eating 3.3lbs of food per day (1.5kg/d). Broholmers need to be added to the family budget. 
The Broholmer is the most athletic breed amongst mastiffs. In other words, they need to move.
Broholmers are guard dogs with a powerful hound-like bark. Their bark is loud and travels far.
Broholmers are costly to purchase and so too are veterinarian and accessory costs. Everything Broholmer is XXL.
Pros:
Broholmers love to swim, run, jump, flip, catch, retrieve, pull, track, play, and learn. 
Broholmers are hyper-social. They need to touch and be socially bonded with a person and ideally another dog.
Broholmers are adaptable and love challenges. Learning is their strong point.
Broholmers are perfectly adapted to Canadian winters. They love the cold and snow, so expect to be outside from November to March.
The Broholmer will undoubtedly make you laugh because they are convinced they ARE Scooby-Doo.
Broholmers love everything and everyone is they are socialized properly.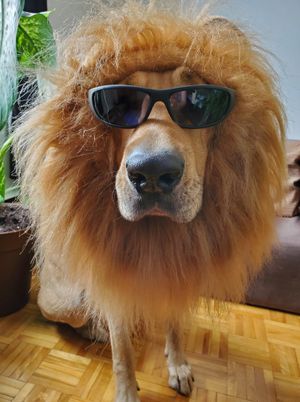 Future Broholmer Owners
Broholmer caregivers can expect to sign a contract that requires them to partake in the animal-assisted therapy program mentioned above. Consequently, people will have to live close to downtown and neighbouring Montreal boroughs. Puppies will have to take part in our puppy and teen classes and have to adhere to our training requirements which include:
Bring the dog to our facility Monday-Friday 9:00 to 17:00 for training
Adhere to our training requirements outside facility hours 
Your Broholmer will have to see a vet twice a year for a general exam
Follow our nutritional guidelines 
If your dog fulfils the AAT program requirements:
      - To drop off the dog at our facility or a specific school
      - To conduct AAT sessions with the teens
      - To be available for media events
      - To be available for photoshoots
You will need to purchase the necessary work gear
If applicable, to breed your Broholmer
Keep their UKC registration up to date
Enroll their Broholmer in working trials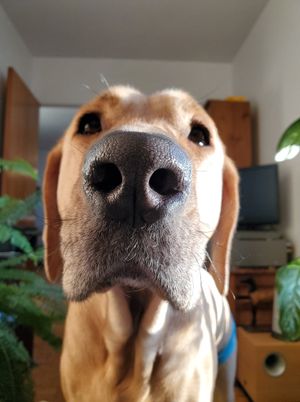 Owner Selection Criteria
Future Broholmer caregivers are serious about including a Broholmer in their lives. Broholmer fanciers will be selected based on the criterion discussed within this breeding program. Applications will be made available by e-mail only.
Owners have done their research
Committed to upholding high breeding standards
Are not looking for a companion or furbaby
Can financially afford initial and reoccurring costs
Are committed to mental and physical healthcare
Accept co-ownership of their Broholmer
Cover training costs, working gear purchases, veterinary bills, and travel fees
Broholmer AAT Certification
We commit to upkeep working information for all Broholmers via a file that demonstrates their hours, location, and field of work. Dogue Shop will certify their Broholmers as AAT work partners and keep a registry. These criteria will be developed as we move forward in our breeding program.