By Gaby Dufresne-Cyr, CBT-FLE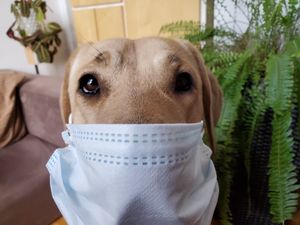 If you are a Dogue Academy subscriber, then you have read our Newsletter and know about COVID dog syndrome. Yes, I termed that title because it reflects the entire 2020 dog population. A generation of dogs that will, for the next ten years, display behaviour problems due to non-socialization during self-isolation and quarantine. 
Socialization periods 
I have talked about critical periods of socialization many times before; in case you have not read our past articles, here is a little recap. There are many critical periods in dogs' physical and psychological development; to make things easier, we summarized them as the neonate, socialization, adolescence, and adulthood periods. The period we are most interested in is socialization. 
The socialization period starts at four weeks and is at its peak at eight weeks (Scott & Fuller, 1965), after which it starts to close and be completely closed at sixteen weeks. Critical periods are not on-off buttons; therefore, the onset of transition periods varies from individual to individual. For the sake of argument and simplicity, socialization occurs mostly at the breeders. Once people acquire their puppy, the critical period starts to close, and there is little time to expose the dog to social encounters and habituate it to life's multitude of stimuli.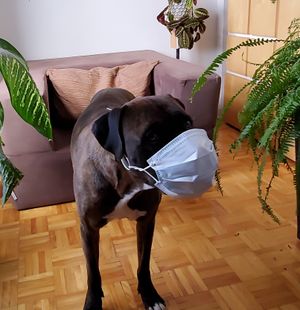 During the pandemic, many people introduced a puppy to their family and, because of quarantine, did not expose their dog to other people, animals, objects, sounds and smells. Four months into the pandemic, people are coming out of isolation and want to take socialization classes. Unfortunately, four-month-old puppies will start to transition into adolescence, leaving socialization behind. 
What does this mean? 
Socialization is the result of exposure to stimuli. The effect can be positive or negative. During this critical period of development, dogs learn that people, animals, objects, sounds, and smells are regular occurrences; hence, they are non-threatening. The more exposure to life during this time, the better adjusted a dog will be in society. 
When dogs are isolated or shielded from stimuli, the outcomes are usually insecure-fearful dogs or insecure-aggressive dogs. Insecure, fearful dogs want to run away, and insecure-aggressive dogs make people, animals, objects, sounds, and smells go away. Unfortunately, COVID dogs are highly likely to fall into an insecure category. This process is similar to the Winter Dog Syndrome I discussed in a previous article.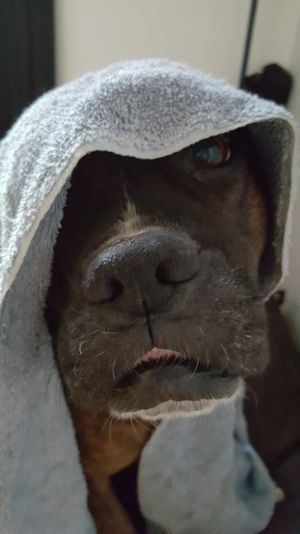 COVID generation dog outcome 
Every dog professional saw this wave coming; unfortunately, we do not know what the overall outcome will be. I suspect we will have very insecure dogs that will require patience, training, compassion, and patience. Society might start to view dogs as they were before dogs. The surrogate child and the anthropomorphic view of animals that have possessed humans for the last two decades might finally dissipate. Dogs are not people, children, kids, or babies. They are domesticated opportunistic predators and scavengers. They display fear and anger through passive or active threats, and we should view and care for dogs as such. 
Do not get me wrong; I love dogs. However, my view and approach have always been a symbiotic partnership and trustful relationship. I complete my dogs, and they complete me in return; I trust their hearing, and they trust my sight. They help me with my illness, and in return, I feed them for all their services, open doors, pick up what I drop, film for YouTube, and allow me to train them for all the crazy ideas I have. 
SARS-CoV-2 will have lasting effects on people and dogs alike; consequently, the next ten to fifteen years will be incredibly different than previous centuries. For my part, I am anticipating an increase in aggression and fear cases. If you are a professional, be prepared to help; if you are a pet caregiver, be patient and seek help. 
Cheers.
G. 
References 
- Scott J.P. and Fuller J.L. (1965). Genetics and the Social Behaviour of the Dog. Chicago, IL: Chicago Press.