By Gaby Dufresne-Cyr, CBT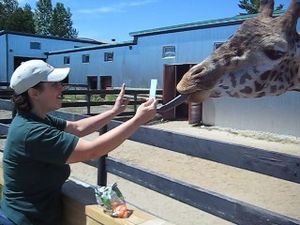 I'm not one to talk about my job in the public or other social gatherings. The reason I don't mention what I do unless asked is that my profession quickly becomes the centre of the conversation with questions ranging from What do you do exactly? to the all-dreaded question: What do you think of the television? You know who I'm talking about. I know I'm not alone in this situation, that's why I decided to talk about passionate people. You know me by now: taboo topics are my thing, wink, wink. 
The Punishment Label 
Every time I have to explain what I do for a living, I get confused. The fact of the matter is my answer often depends on who I'm talking with. When I'm in the presence of other professionals, I can openly say I'm a behaviour consultant or animal trainer and know I won't have to explain any further. With other people, my response is very different. 
When I describe what I do for a living to non-animal workers, I can see question marks on peoples' faces, so I tend to explain another way. Finally, give concrete examples via pictures or videos. This often gets me the You're obsessed look, which is often followed by Lucky you, you're living your dream. Don't get me started on the luck part...
I'm not lucky; I worked and am still working extremely hard to do my job. I build programs, knock on doors, and pave the path for other professionals to follow in my footsteps. It's NOT easy, and luck has NOTHING to do with making my business successful. When I get started on explaining my job descriptions, I can see people's reactions, so it's not uncommon to hear them say You're really passionate about your work.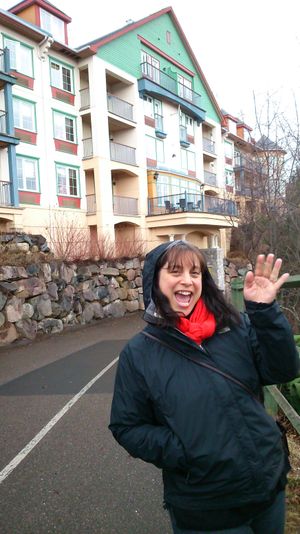 Passionate People 
When people say I'm passionate, it tends to sound as though I'm crazy obsessed with animals; therefore, that's the only thing I can talk about, when in reality, being passionate is all about motivation and determination. I admit it; I'm a highly motivated and determined person who likes innovation and change. That being said, I'm not obsessed with animals. I can talk about various topics ranging from quantum physics to botany, art, music, or whatever you want to talk about. Passionate people are curious, open-minded, and always eager to learn. Obsessed people are quite the opposite. 
I dislike it when family or friends continuously want to talk about animals. These people come to me during social gatherings and ask questions about their dogs or training ideas to solve various problems. I'm flattered, but I honestly don't want to work while partaking in get-togethers, and I especially don't want to conduct consultations in the middle of a wedding or family reunion. I just want to enjoy myself.  
Obsessed Obsession 
Yes, I'm a passionate person, but please don't confuse it with obsession. I'm a professional who makes a living from what I love; however, I can't be defined by my love of one thing. Passion is defined as a strong or extravagant fondness, enthusiasm, or desire for anything. It's true; I do have a strong or extravagant fondness for animals, enthusiasm for canines, or desire for anything. Please place an emphasis on anything. That being said, I'm not obsessed with animals. I love art, painting, sculpting, music, ancient Egypt, astronomy, aviation, etc. 
Next time you interact or meet an animal professional, please keep in mind we do this for a living, and although we love what we do, we might not want to continuously talk about it. Why not talk about yourself? Why not tell me what you do for work or what you're passionate about? I love to hear what other people do for a living or pass the time, for it makes for wonderful discoveries and great conversation topics. 
Cheers.
G.