Science Based Dog Trainers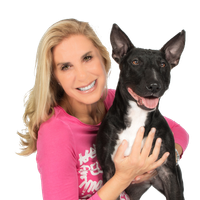 Randi Belfer's debut in the dog world is far from the norm. Destined and determined to follow in her father's footsteps in the high world of fashion at a young age. She had great success. 

Terminating her career from the fashion world in pursuit of a NEW and exciting adventure, Randi started her dog walking company and has since helped dogs enjoy life. 

The life change that brought her to this vocation, goes back to the day she walked into the SPCA emergency shelter to become a volunteer in May of 2012.

"My heart was completely stolen by all these beautiful, helpless, innocent beings peering back at me. I wanted to be their advocate, champion and voice, and to provide them with as much love, stability, trust and compassion as they needed". 

Established in 2015, Randi began as a dog walking company, specializing in one-on-one walks only. Now with great pride, she devotes her time to training and behaviour modifications. 
As a Behaviour Consultant and science-based trainer, her commitment to the animals and their humans is her number one priority.
In The Media:
Montreal Gazette
Westmount Neighbors magazine: Just a girl and her dogs, 2016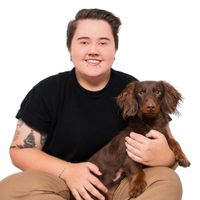 Taighe Strang was originally born in Scotland; however, he has spent his life bouncing from country to country including places such as Venezuela, Thailand, Africa and most recently Malaysia.
Taighe had always loved animals, and when he moved to Cote d'Ivoire, his family got their first dog, a small Bichon Frise named Tina. Growing up with Tina and a hedgehog named Shadow completely changed his outlook on animals and made him a more generous and sympathetic person, now interested in exotic animals.
Taighe has lived in places with poverty and various religious outlooks which have shed light on global animal welfare issues.
Taighe moved to Montreal at 19 years old, unsure of what the next step would be, however certain he wanted to pursue something concerning animals. He signed up to volunteer at the SPCA and adopted two cats, later to adopt another. He was recommended to contact Gaby at the Dogue Shop, and all the pieces fit into place from there.
While in Montreal, Taighe devoted his time studying Applied Human Sciences at Concordia University all the while interning at the Dogue Shop and doing one on one training. Taighe moved back to Scottland, UK, in July 2020 and now operates the Dogue Shop United Kingdom where he teaches puppy and teen group classes in the park.