Gaby's Dufresne-Cyr's Bio
Gaby Dufresne-Cyr is the author of
Dog in the mirror is God
. She is also the founder, teacher, dog trainer, dog behaviour consultant, and exotic animal trainer at the
Dogue Shop
in Montreal. Involved with dogs since childhood, Gaby Dufresne-Cyr got her first paid dog training client at the age of sixteen. From there, her path took her in a very different direction. She studied the arts and worked on movies and television sets, ads, and museums building and painting sets.
Gaby became a full-time dog trainer in the 90s, and now devotes her time to teach newer generations the science behind animal training. Gaby also travels internationally to
speak
about the science of animal behaviour management, training, social learning, and exotic animal-assisted therapy as a means of enrichment, training, and conservation. 
The Dogue Shop got its name in 1995. Dogue (pronounced dog) is a French word meaning molosser or Mastiff type. These dogs have big bones, square heads, a very pronounced stop ( the area where the nose becomes the forehead) and most of these dogs are descendants of ancient Molossia, an area of ancient Epirus, Greece.
The second part of the name came from the idea to offer personalized training sessions in the comfort of one's home. The idea of 
talking dog
while drinking a cup of coffee was appealing to Gaby. Thus, training dogs in a coffee shop setting came to mind. Seeing her own Great Dane lying at her feet, comfortable and relaxed, Gaby wished to share the joy with all owners. Unfortunately, she knew too well this was not the case. Many dogs suffer from behaviour problems and are euthanized for lack of available affordable treatment. Gaby Dufresne-Cyr goal was to change that reality. 
Personalized training sessions or behaviour modification consultations is the essence of Gaby's practice. She believes training should not be done in large groups where distractions not only disrupt canine concentration, they also disturb the human-animal bond. The same goes for the
Dogue Academy
, aka the animal behaviour school. Classes are kept small, which makes them extremely personalized. Gaby teaches the Animal Behaviour Apprenticeship Program, Animal-Assisted Therapy at la Pocatière college, practices dog, wolf, and rat animal-assisted therapy, and organize various animal-related events.
Gaby's Training Philosophy
Science allows me to train animals of all species because learning theories and training techniques are the same no matter which animal I work with. The challenge for me, as a professional, is to know which learning theory, training technique, and behaviour that applies to that specific animal. I then establish a plan and set the animal up for success.

Successful training sessions are the main focus of my animal training program. In this case, the giraffe must learn to touch a predetermined target in order to get a treat. Thus, I must adapt to the giraffe's species-specific physiology (height) and psychology (sociability) if I am to be successful. Finally, I use classical and operant conditioning, social cognitive, and attachment theories to train dogs, wolves, rats, or giraffes.

Le science me permet d'entraîner toutes espèces car les techniques d'entraînement et théories d'apprentissage sont les mêmes peu importe la race avec laquelle je travaille. La difficulté pour moi en tant que professionnel est de savoir quelle théorie d'apprentissage et technique d'entraînement s'applique à l'espèce avec laquelle je travaille. J'établis ensuite un plan d'intervention dans lequel l'animal doit être placé en situation de réussite.

Le succès est mon but premier quand j'entraîne un animal. Dans le cas de la girafe elle devait apprendre à toucher une cible afin de recevoir une gâterie. Je dois m'adapter à ses besoins physiologiques (hauteur) et psychologiques (sociabilité). En terminant, j'utilise les théorie d'apprentissage du conditionnement classique et opérant, le socio-cognitif, et l'attachement pour entraîner chiens, loups, rats ou girafes.
Gaby's Experience
- Animal-Assisted Therapy
Mountainview High School (dog & rat program), Montreal, 2018 - 
Perspectives One High School (dog program), Montreal, 2014 -
Focus High School (rat program), Montreal, 2015 -
Laurier-McDonald High School (pilot project - dog program), Montreal, 2016

- College Professor
Relevant Information to the Animal-Assisted Therapy Profession - La Pocatiere, 2014 - 2016
Animal Training and Behaviour - La Pocatiere, 2014

- Animal Behaviour Consultant & Animal Trainer
Dogue Shop Training Centre, Montreal, 1999 - 
Les Écurie Casa Blanca, Ste-Sophie, 2016
Park Safari Zoo, Hemmingford, 2003 - 2016
Zouvrac, Montreal, 2007 - 2011
Au Coin des Quatre Pattes, Blainville, 2004 - 2007
- Wolf Behaviour Field Guide
Wolf Park, Battle Ground, Indiana, USA, 2008

- Veterinary Assistant
De la Promenade Veterinary Clinic, Montreal, 2004 - 2007
Ahuntsic Veterinary Clinic, Montreal, 2003 - 2004
Gaby's Education
- Concordia University
Psychology, cognitive-neuroscience (student), 2016 - 
Applied Human Science, Family Life Educator, 2009 - 2016
- Walks 'N Wags
CPR & First Aid, Walks 'N Wags, 2018
- Wolf Park
Advanced Exotic Animal Training, 2016
Wolves, Coyotes, Foxes, & Bison Training, 2008
Captive Wolf Management, 2008
Ethology, 2008
- Coursera
Dog Emotion and Cognition, 2015
Horse Course: Introduction to Basic Care and Management, 2015

- Animal Behavior Management Alliance
Advanced Exotic Animal Training & Enrichment, 2019
Advanced Exotic Animal Training & Enrichment, 2017
Advanced Exotic Animal Training & Enrichment, 2014

- Park Safari Zoo
Exotic Animal Behaviour Management, 2003
Canine Evolution, 2003

- Quebec Association of Veterinary Medicine
Domestic Animal Safety & Health, 2007
Animal Rights, 2007
Animal Grieving, 2006

- Certification Cyno Professionnel
Canine Behaviour Technician, 2007

- Studio Lyne St-Roch
Yoga Teacher Training, 2006 
        
- Canadian Association of Professional Pet Dog Trainers
Advanced Trainer Development Program, 2004
Canine Behavioural Problems, 2002
Modifying Canine Behaviour, 2000

- Professional Animal Behaviour Associates
Advanced Learning Theories, 2004
Intermediate Learning Theories, 2003
Learning Theory 101, 2000

- Syn Alia Training systems 
Bridge and Target, 2002

Non-Exhaustive Teacher List:
| | | | |
| --- | --- | --- | --- |
| Dr. Alen Beck | Dr. Ilana Reisner | Dr. Suzanne Hetts | Kim Cooper |
| Dr. Andrew Luescher | Dr. James Serpell | Dr. Wayne Hunthausen | Margaret Gibbs |
| Dr. Anne-Marie Lamothe | Dr. Jennifer Burstein | Carolyn Clark | Mike Mantel |
| Dr. Bill Milgra | Dr. Karen Houpt | Gary Priest | Roger Abrantes |
| Dr. Brian Hare | Dr. Karen Overall | Gary Wilkes | Sarah Wilson-Kilcommons |
| Dr. Clayton MacKay | Dr. Kersti Seskel | Gwen Bailey | Steve Martin |
| Dr. Debra Horwitz | Dr. Kim Greener | Joe Araujo | Susan Garret |
| Dr. Diane Frank | Dr. Nicolas Dodman | John Menzies |   |
| Dr. Gary Landsberg | Dr. Raymond Coppinger | Karen Fisher |   |
| Dr. Ian Dunbar | Dr. Stanley Coren | Kayce Cover |   |
Gaby's Television
Gaby's Radio
CJAD 800 - The Dogue Shop talks weekly about animal behaviour with Kim Fraser (2009-2014)
CJAD 800 - The Dogue Shop talks about dog behaviour with Rick and Suzan
CJAD 800 - The Dogue Shop segments on with Ric Peterson




CBC 88.5 - A snippet into canine communication and their ability to decode our emotions with Loreen Pindera. 



CKOI 96,9 - Midi Morency, émission de radio humoristique sur le métier de consultant en comportement animal avec François Morency
Gaby's Newspaper
Gaby's Magazine
Gaby's Memberships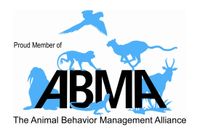 Animal Behavior Management Alliance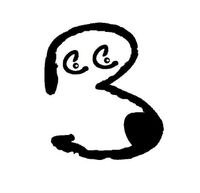 Broholmer Canadian Club