Dogue Shop Book Publishing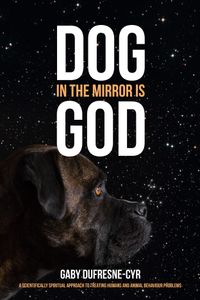 Title: DOG in the Mirror GOD; A Scientifically Spiritual Approach to Treating Human and Animal Behaviour Problems.
Author: Gaby Dufresne-Cyr © 2018
Contributors: Amadea Editing, Marilou Léger Photographe
Release Date: October 30, 2018
Availability: Dogue Shop Store, Barnes & Noble, Walmart, and Indigo/Chapters. e-Reader file (.pdf)Synopsis: From science to spirituality, the book discusses quantum physics, psychological projection, mirroring, and behaviour modification protocols as an overall approach to change human and dog undesirable behaviours to desirable ones. Dog in the Mirror is God is an inter-species self-help book for professional animal trainers and dog owners who wish to address behaviour problems in a more practical approach. The text is easy to read and contains images to understand certain concepts. Inter-species attachment and imitation are introduced to complement the self-directed learning process. The author presents case studies taken from her client database. Although names were changed, the authenticity of each case remains the same. Follow Boreal, Ginger, Scooby, Jake and their caregivers as they explore the challenges of improving their dysfunctional relationships into symbiotic partnerships.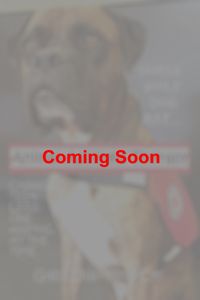 Title: Animal-Assisted Therapy; Changing teen lives, one animal at the time.
Author: Gaby Dufresne-Cyr © 2022
Contributors: 
Release Date: COMING SOON
Availability: 
Synopsis: